Two youtubers sneak into the Camp Nou climbing over the facade
Under the slogan "releash the beast" these two boys got into the Barcelona's Stadium in the early morning, and they were able to walk on the grass.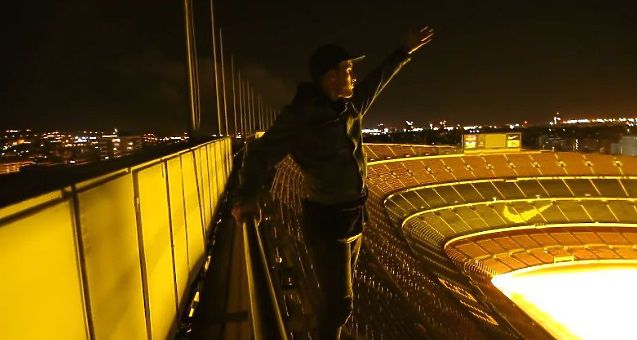 MunkiMotionParkour is a Youtube channel where two boys spend their free time climbing everything they can. Or, as experts would say, they practice parkour, an exercise that basically consists in turning the street into a particular gym.
Four days ago, this street performer group ventured into nothing short of in Barcelona's Stadium, the Camp Nou. "We don't know if it is gonna work. We don't know if it is gonna happen, but I can tell you one thing is sure. We're going to try. Hope to see you on the other side".
With this presentation the two youtubers started to work. Because of the low activity in Avenida Juan XXIII, it appears that they made this feat in the early morning. Once they put their feet on the box-office roof, the mission was almost completed. The rest seems like a piece of cake for them.
After having a look to the Camp Nou from the heights, they decided to take another step and walk on the grass, a challenge that was completed with a celebration on the field.
---