Iniesta's confession to the first spanish referee who acknowledged his homosexuality
Jesús Tomillero was invited two weeks ago to the Camp Nou, where he had the chance to chat with Barcelona's midfielder.
Jesús Tomillero was the first spanish referee to state clearly his homosexuality, something that forced him to withdraw from football fields under the pressure that he suffered from supporters. A brave and difficult decision for Jesús that FC Barcelona wanted to reward with a Camp Nou invitation two weeks ago, in the game against Granada.
There, Jesus had the chance to chat with Andrés Iniesta, who confessed to him how hard it would be for a football player to take the plunge in such a sensitive matter: "Iniesta told me that is quite normal that football players don't come out of the closet. Look what happened to you, imagine what would happen to us".
Jesus inmortalized his meeting with Iniesta in his Twitter profile and he thanked the midfielder for the respectful treatment he received from him.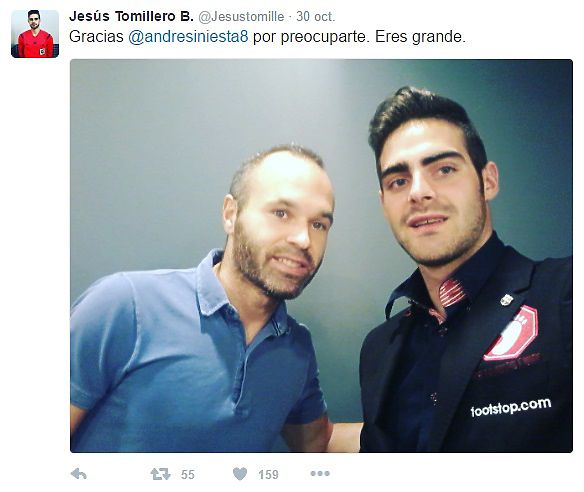 ---