Five football pitches where you would pay anything to play
Camp Nou or Santiago Bernabéu impress just by looking at them, but there are other stadiums that hide a special charm hard to match.
Some football pitches are genuine masterpieces. Camp Nou, Santiago Bernabéu, Allianz Arena or Anfield Road are some of the stadiums which every football fan should visit at least once in life. But there are other fields more modest whose atmosphere and charm have nothing to envy to the huge scenarios of professional football. These ones are five stadiums where you would pay for a kickabout.
Pier 40, New York
Located in MidTown Manhattan's, this field is surrounded almost completely by the Hudson River. A real risk for those experts in send the ball miles away witch an exceptional view.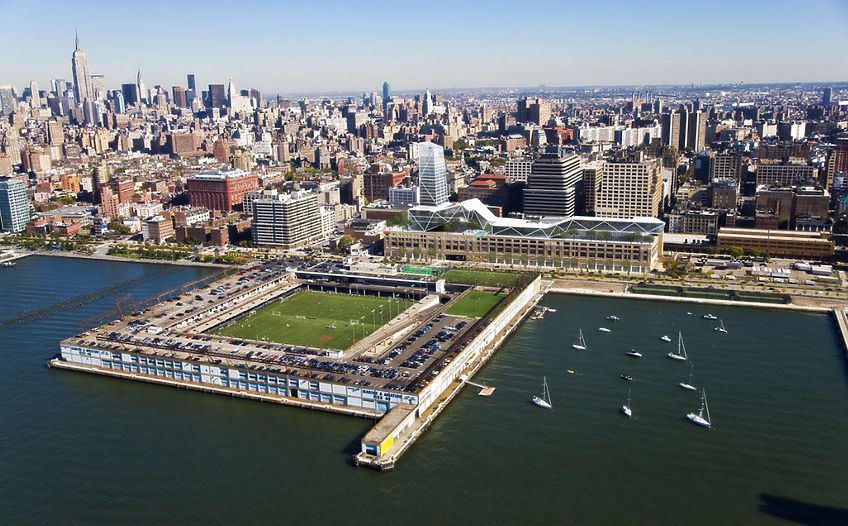 Shell Football Pitch, Rio de Janeiro
Sponsored by the well-known fuel company, these football pitch is perched in Morro da Mineira favelas, in Rio de Janeiro. The Brazilian legend Pelé also took part in a proyect which is a delight for a city and a country where football is a religion.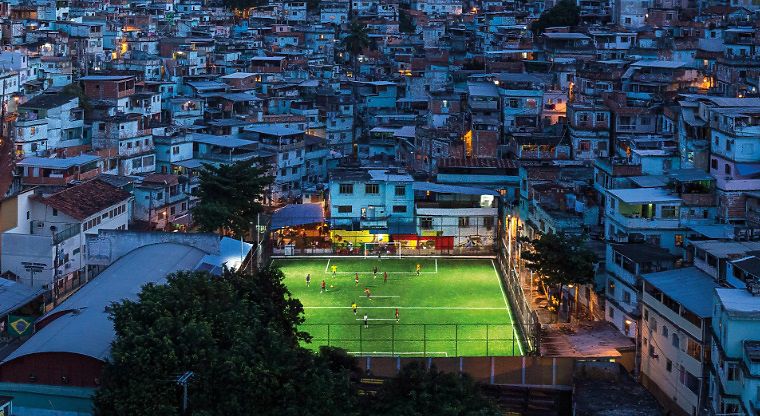 Pod Obzidjem Stadium, Eslovenia
As if it was a geographical feature, this football pitch defies all laws of physics and it is located, never better said, over the edge and with Adriatic Sea as a background. This stadium is the house of NK Portoroz, a professional Slovenian football club.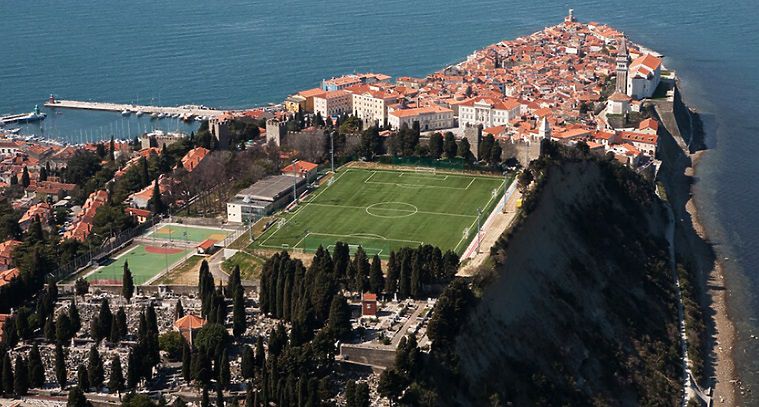 Victoria Stadium, Gibraltar
With the Rock of Gibraltar in a unbeatable position, Victoria Stadium draws and idillyc landscape where all the First and Second Division teams of Gibraltar league play.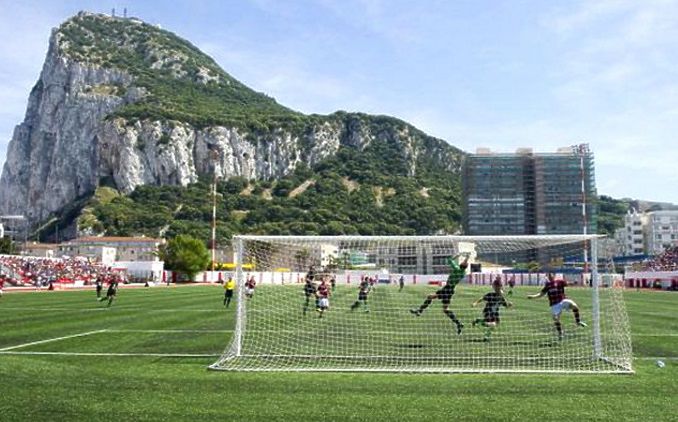 Čierny Balog Stadium, Eslovaquia
This football pitch, rather than for its location, impresses for have been one of the Slovak resistance during Nazi occupation. One of the remains is the Black Hron, a railway track running through its stadium.
---