Five footballers who could challenge Usain Bolt
The jamaican sprinter hold his crown in 100 metres in the Olympics, a race in which many footballers would give their very best.
Usain Bolt did it again. The jamaican sprinter hung the gold medal up once again in the Olympics with a crushing authority. Nine gold medals that makes him a legend. Bolt makes it easy, crosses the finish line almost walking and it looks like there is no rival on the track who can beat the islander. But, Is there any footballer able to compete with Usain in 100m?
The answer is yes. Although it would be almost impossible to snatch the gold to the champion in Pekin, London and Rio de Janeiro, there are some footballers that with their sprint with and without the ball could perfectly make the hectometer final. These are the five fastest footballers in the world, according to a FIFA study, and taking into account that Bolt maximum speed was 44 kilometres per hour when he beat the world record.
5. Aubameyang: 34,6 km/h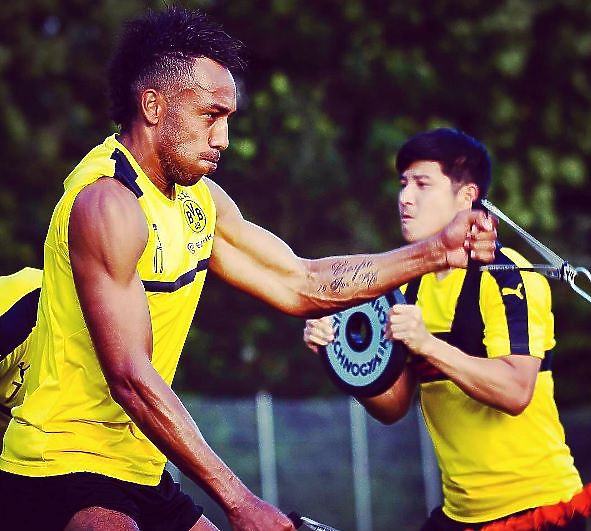 The Borussia Dortmund striker not only knows how to score, he is also a huge sprinter. Therefore, it is not a surprise that some big clubs are interested in the gabonese player.
4. Héctor Bellerín: 34,7 km/h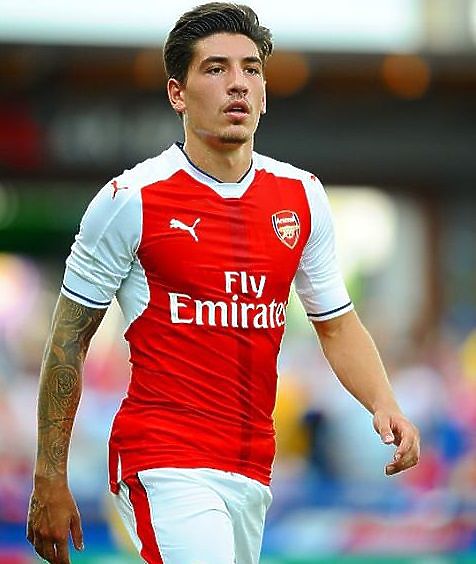 The spanish defender is also in the list like one of the fastest. Bellerín became famous for running the first 40 metres in 4.41 seconds, a distance that Bolt completed in 4.64 seconds when he beat the world record in Berlin.
3. Antonio Valencia: 35,1 km/h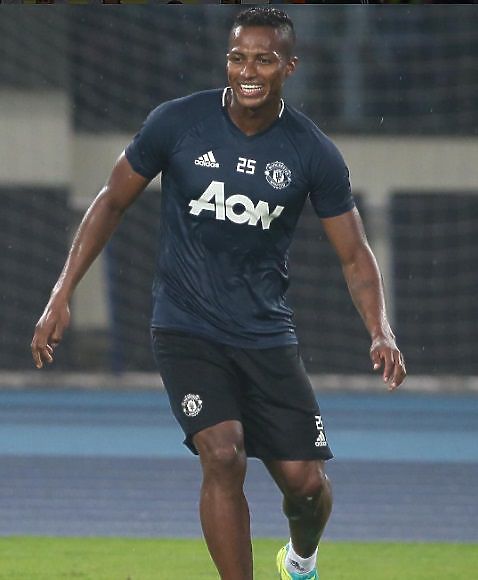 Van Gaal didn't trust Valencia last season, but this doesn't mean the ecuadorian doesn't have qualities for it. He can reach 35 kilometres per hour.
2. Jürgen Damm: 35,2 km/h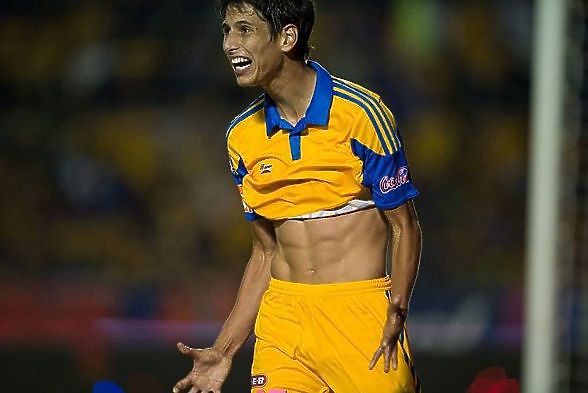 The young mexican is able to exceed 35 kilometres per hour. Something that FIFA 16 videogame also kept in mind, giving him more speed than Messi and Ronaldo in the game.
1. Gareth Bale: 36,9 km/h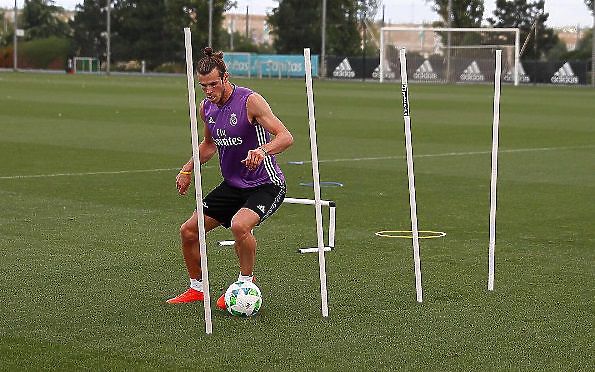 'The Cardiff Express' was named like this for a good reason. Hardly anyone will forget the great face to face with Marc Bartra in the Copa del Rey final against FC Barcelona.