English fans start Eurocup in Marseille
About two hundred English fans have been scattered by the French police in Marseilles this morning after the first altercations occur in the Puerto Viejo city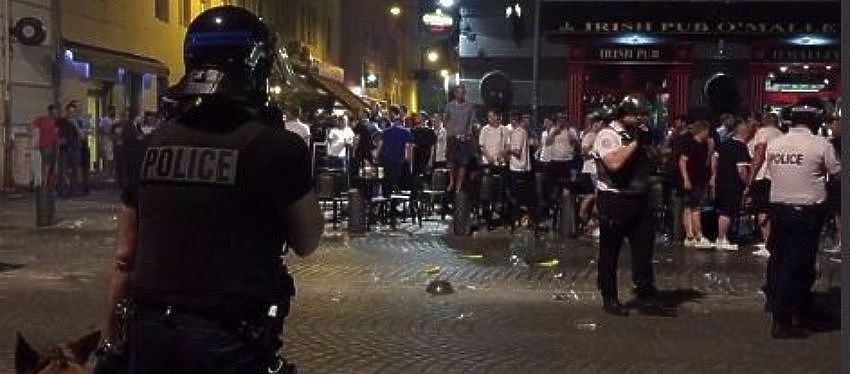 About two hundred English fans have been scattered by the French police in Marseilles this morning after the first altercations occur in the Puerto Viejo city
England fans, who began arriving Thursday afternoon to Marseilles, to attend this Saturday the debut of his team at Eurocup, against Russia, have been congregating especially in the bars of Puerto Viejo and, this dawn, there have been the first incidents with fights with young Frenchman and throwing chairs against establishments.
The intervention of riot police with dogs and tear gas, has made that two hundred British fans, who were in the area, get scattered, says the newspaper Le Monde.
England and Russia clash on Saturday in the first round of Group B, in the Velodrome in Marseille. About 1,100 police officers will be around the stadium and other 650 in the fans area that will guard this game, which has been rated high risk.